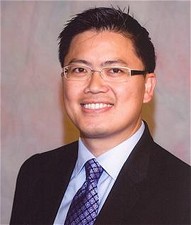 Dr. Troy Ha
Dr. Troy Ha graduated from the University of Southern California School of Dentistry in 2000. Prior to studying at USC Dental School, he attended Cal Poly Pomona majoring in Biology and Architecture. His educational background helps him expertly combine science with the arts to give the best in dental care.
Dr. Ha has been practicing for over 20 years and was a former faculty member at the USC School of Dentistry. Since he began practicing dentistry, Dr. Ha has kept up to date on many continuing educational courses, ensuring that his patients receive the most comprehensive and advanced dental care.
In 2014, Dr. Ha was appointed to be a Commissioner to the City of Long Beach's Department of Health and Human Services and has been serving on the Board for over 6 years.
In his sparetime, Dr. Ha enjoys painting, sculpting and amateur photography and spoiling his two well loved dachshunds.